Exploring Coastal Flood Risk Through Geospatial Storytelling
BRIGHTE Workshop Summer 2022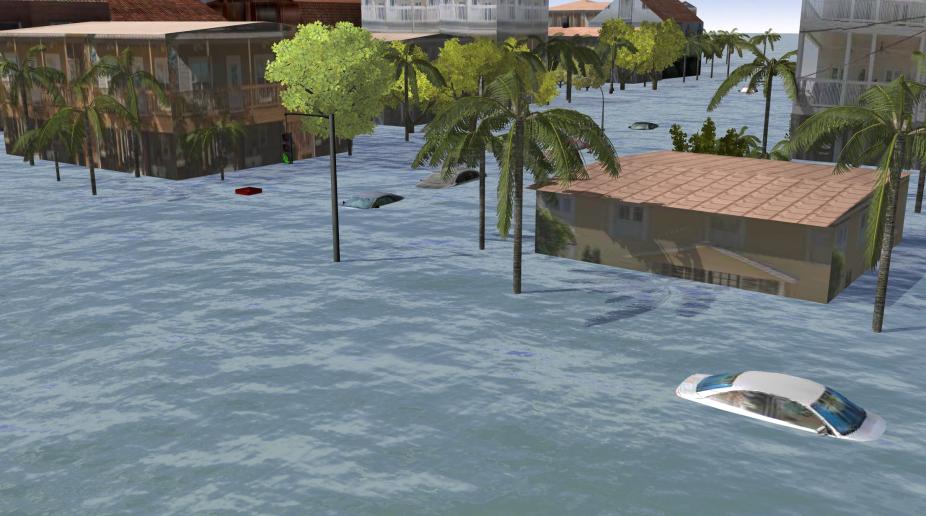 Aug. 1 to Aug. 3, 2022
10:00 am – 2:00 pm MDT
Virtual
Main content
Applications Are Now Closed
Flooding associated with hurricane storm surge presents a serious threat to many coastal communities in the United States. Reducing and managing risks from storm surge is challenging due to the complex relationships among the physical, social, and behavioral dimensions of the hazard, and the inherent uncertainty in storm-surge forecasting. Novel approaches in geovisualization provide exciting opportunities for visual communication of the risks and threats of storm surge to the public.
The 2022 BRIGHTE workshop will provide an opportunity for participants who are interested to explore the role of geovisualizations in hazardous weather risk communication and geospatial storytelling. Participants will be introduced to the concepts of space and place, explore how to incorporate the concepts of sense of place into maps, and work on designing Esri StoryMaps and Dashboards. By connecting the science of storm surge predictability and uncertainty with geospatial storytelling and concepts of place, participants will learn how to communicate science in a robust yet relatable and actionable way. 
This 3-day workshop will use a virtual format with synchronous and asynchronous activities, including GIS hands-on exercises, lectures, thematic presentations, and networking opportunities for the participants.
Because problems such as hurricane-related storm surge affect diverse coastal communities in the U.S., it is especially important that representatives from all communities are engaged in the sciences, decision-making, and effective risk communication strategies. Students, early-career researchers, and practitioners who are interested in storm-surge risks and GIS applications for hazardous weather communication will benefit from attending this workshop. Faculty and students from junior colleges, Historically Black Colleges and Universities, Tribal Colleges, and Hispanic-Serving institutions are encouraged to apply.
There is no cost for attending the workshop, but the space is limited. Workshop participants will be selected based on their application.
Application deadline is July 11th, 2022 at midnight / 12 am US Mountain Time Zone. Selected participants will be notified of their acceptance on July 15th, 2022.
The participants must have access to the internet and a web browser using a desktop or laptop computer. We will be using ArcGIS Online as well as Zoom, Google Jamboard, and Mentimeter to facilitate real-time learning and collaborative experience. The workshop is supported by the NCAR's E&O Diversity, Equity, and Inclusion funding opportunity and the NSF Award # 1853699.
Contact
Please direct questions/comments about this page to:
Olga Wilhelmi
GIS Program Head and Project Scientist