Study reveals effects of extreme heat on tens of millions of Americans
Research shows more than a quarter of US population suffered ill health last summer, and it's likely to get worse
BY KATHARINE GAMMON, The Gaurdian
During those months, more than a quarter of the US population suffered from the effects of extreme heat, according to a study released this week. People reported health symptoms like nausea and cramps, as well as a decreased ability to focus, and the effects hit low-income households the hardest.
The study focuses on last summer but given the brutal heatwaves that have hit the US in 2021, especially in western states, it raises the prospect that the impact of extreme heat is highly likely to be worse this year.
Heat is already the biggest weather-related killer of Americans, according to the National Weather Service, and that means the US government will need to think creatively about how to help people who desperately need it in the current summer, and also in the years ahead as the climate crisis likely worsens.
"Looking ahead, it's critical that local, state, and federal officials have the necessary resources to safeguard the health of the most vulnerable," said Olga Wilhelmi, a scientist at the National Center for Atmospheric Research in Colorado.
Recent News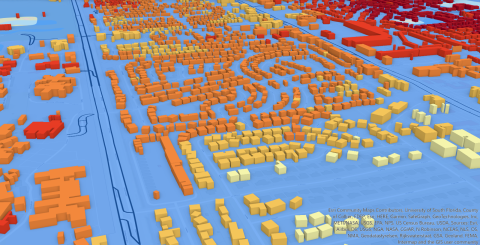 Sep 1, 2023
Jun 2, 2023